Insurance Agent
Customer Retention
Program
Sky Manor Roofing & Exteriors
How can we help with customer retention and provide them with a better service experience?
There are many reasons people switch insurance carriers. Read on to find out how we can help you with all of this!
When do people tend to switch carriers the most?
Answer: When buying a new house OR (this is where we come in) right after a claim.
TOP REASONS CARRIERS LOSE CUSTOMERS
Poor customer service experience

Getting shopped by your customer on unequal footing
Whatever the reason, we can help you keep them!
If you're like most agents and brokers we work with, you've worked hard to build your book of business. Losing customers is inevitable, but...what if we could help with that?
That's right. We've developed a process on our end to help you keep more of your clients after a claim! Why would we do this?? What do we care, right?
As you'll learn throughout this page, we built Sky Manor to be a different kind of roofing and window restoration contractor. We believe in building true working relationships with all kinds of homeowner service industries (real estate, property management, other trades, etc.) and our insurance agents/brokers are no exception!
So many homeowners will call their agents first after a hail storm. This is a big opportunity for you to step in and "save the day"!
They trust you and your guidance around dealing with their claim--including which contractor they should consider working with.
Now, we know about the Preferred Contractor lists most carriers have, but our goal is not just to be some random contractor on a list. We want to be part of your trusted network!
Not your average Denver roofing company
In this day and age, why be mediocre? Or, worse yet, substandard?
The roofing industry in Colorado is full of companies who give roofing a bad name. How do you know who you can trust with your clients??
From the out of state storm chasers, high-pressure salesmen, reps who call in every roof as a claim, and the cons who steal ACV checks, it's an overwhelming task to sort the bad from the good!
Protecting your clients and your book of business is likely your #1 priority as an agent/broker. When the hail strikes and your phone lights up, it's important for you to have a contractor you can trust!
There are many things that separate Sky Manor from the thousands of roofers in Colorado, one of which is that one of our owners is a former captive agent. His experience has helped us shape this customer retention program you're going to learn about below.
Our goal is for Sky Manor to become your go-to company for your clients!
OUR ZERO-PAY CLAIM PROMISE!
We know how many roofing companies work. We see it all the time. Every roof they get on has "hail damage". If they can get the customer to call in a claim and sign a contract, they don't care if there's legit damage or not. It's no skin of their back!
The worst thing that happens to the roofer is the claim get denied and then they turn it over to a public adjuster to fight it.
But, in the meantime, the customer is angry at you and your company because the "Johnson's" across the street got their roof replaced and your company denied theirs.
All because the roofer had them file a claim that should never have been called in.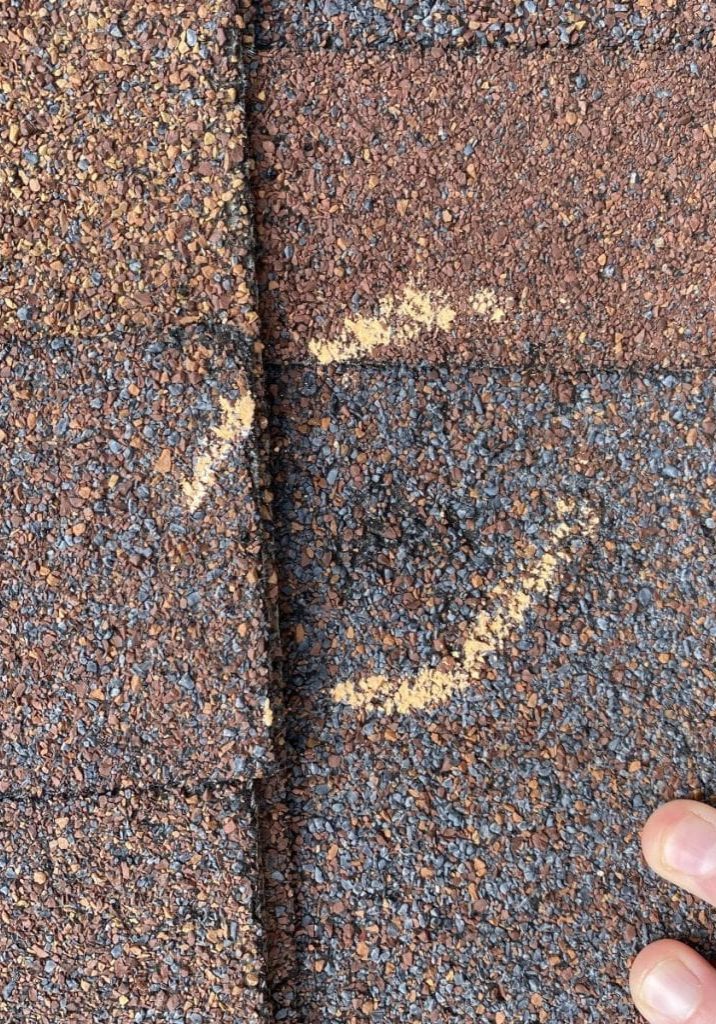 There are many reasons why certain roofs get damaged while others don't. Roof pitch, type and age of the shingle, and the direction of the slope all contribute to whether the roof gets damaged or not.
We know what Zero-Payout claims do to you and your customers and it is nothing but a waste of time on everyone's part. Our promise is to only recommend a claim if there truly is storm damage present and a good probability that it will be covered for a full replacement.
It is recommended that you make certain the customer has full replacement cost coverage, code coverage (ordinance and law), and any cosmetic endorsement.
Does this sound like the kind of partnership you'd like to have with a roofer?
Click on the blue button to get in touch with us!
We are a locally-owned and operated by 3 partners who have all been in the industry for many years. As a team, we have completed well over a thousand insurance claims, so we know the process well!
Our mantra of "Speed, Not Greed" drives our business. Our goal is to close out the vast majority of our claims within 30-60 days and NOT try to squeeze the carrier for every nickel and dime like so many roofing companies do these days.
We have HAAG-certified inspectors on our team who have trained our project managers how to properly identify storm damage and only call in valid claims!
What do people say about us?
✓ Denver metro
✓ Boulder/Longmont
✓ Evergreen/Conifer
✓ Colorado Springs
✓ Fort Collins/Loveland/Greeley
✓ Mountain towns along I-70
We're based out of Denver, so we mostly work around the metro area from about Castle Rock up to Longmont, but we have started to get noticed in the mountain towns, so we will certainly travel as the need arises!
(Please note: for mountain projects, we generally have a small trip charge based upon the distance to & from Denver)
How Our Customer Retention Program Works
You've learned a lot about us at this point, but you're probably wondering what we do to actually help you with this whole retention issue. It's really very simple...
On every contract, we ask for the homeowner's insurance agent info

Once the roof is complete, we fill out a form with the new roof details

We email these details to your office so you can update their records
It's time for you and your office to take over! Once you receive the roof update form from us, this is a prime opportunity to follow up with your client. Here are some common scenarios:
New Roof Discount
Some carriers offer discounts for having a new roof. This is a great way to show your customers you value their business and understand that they have options for other carriers, but that you want to take care of them!
Class 4 Discount
We offer Class 4/impact-resistant shingles like Atlas StormMaster, GAF Armorshield, and F-Wave synthetic shingles to every single homeowner. If they choose to upgrade and they qualify for a policy discount, we can send you the info.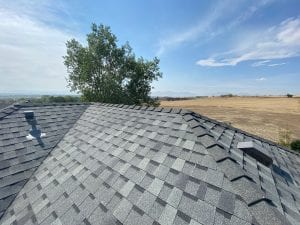 Policy Review Time
We know you already do policy reviews, but what better time is there to do that when you're already updating their account?
Time is of the essence and getting to your clients before they shop around is huge! We are giving you a leg up on your competition by informing you about their new roof. We want you to keep your clients! Why? Because, it's our best way of saying thank you for recommending us to them in the first place!! It's a win-win for everybody involved and that's the best way to build and grow a working relationship.
Does this sound like the kind of partnership you'd like to have with a roofer?
Click on the blue button to get in touch with us!
Want fewer hail claims? Check this out!
(Click on video to play)
The last roof you'll ever need
F-Wave Synthetic Shingles
Living in Colorado, we experience some extreme weather in the spring and summer. Hail and wildfires cause major damage to homes. A new product has entered the market that not only looks incredible, but it also is the most protective product out there!
F-Wave, a technology company, has developed their new synthetic shingles to withstand even the largest hail. It's also virtually fire proof, so it's a must-have for homes in the foothills/mountain areas.
Best part? It comes with a 5-year hail warranty!!
(The video above is from our installs)