Sky Manor Roofing & Exteriors
Roofing and window inspection issues? We can help with that (and, we can do it quickly!)
Schedule your inspection with us!
What is the goal of this page?
The short answer is to find and connect with top Realtors in Colorado and become your go-to source for everything roof, windows, and exteriors-related. 
We're looking for Realtors who are:
✓ Honest
✓ Go-getters
✓ Solution-oriented
✓ Win-Win minded
If this describes you, awesome! If you've found this page through our website or social media and are not currently using a consistent and trusted roofing/window contractor for your transactions, please spend a few minutes to look this over so you can learn about who we are, how we operate, and how we can help you and your business.
Side note: there are 2 action buttons throughout this page for you. One is to schedule an inspection with us and the other is to get more information which basically means one of us will call you. Building a working relationship is not done online and it's just as important to us as it is to you that we know, like, and trust each other!
So, click on the blue button when you're ready or keep scrolling for more great info!!

✓ Denver metro
✓ Boulder/Longmont
✓ Evergreen/Conifer
✓ Colorado Springs
✓ Fort Collins/Loveland/Greeley
✓ Mountain towns along I-70
We're based out of Denver, so we mostly work around the metro area from about Castle Rock up to Longmont, but we have started to get noticed in the mountain towns, so we will certainly travel as the need arises!
(Please note: for mountain projects, we generally have a small trip charge based upon the distance to & from Denver)
Schedule your inspection with us!
What do people say about us?
After years of doing this, we know the real estate process very well. We operate on a completely different level than most roofing companies and have streamlined our process to provide the best possible experience for your clients.
Whether you need our services during the transaction process or after the sale for the buyer's renovations, we are here to help!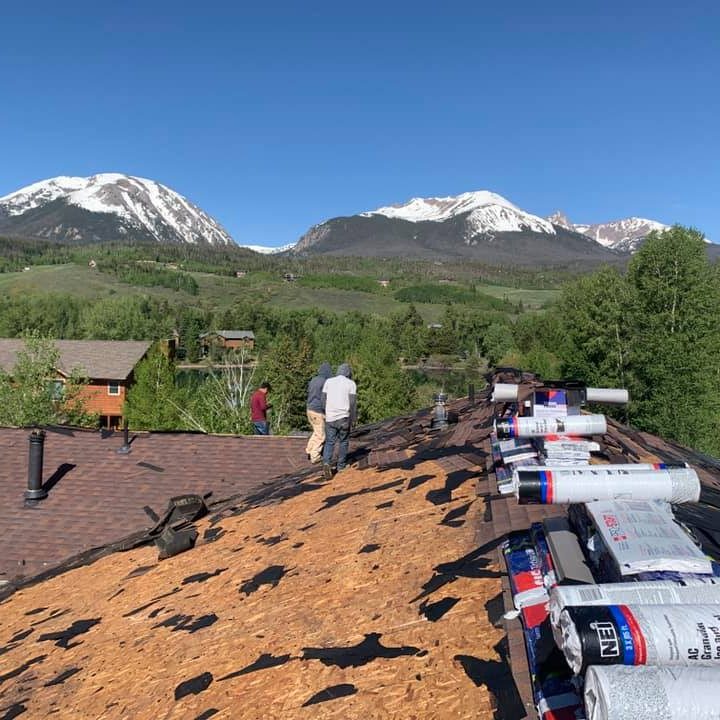 Never lose a deal because of a bad roof!
There's nothing worse than working hard to get a real estate transaction closed only to have it go sideways because of a bad roof.
Unfortunately, we see this kind of thing happen all the time and, the reality is, many of these situations could have been avoided if they had been given the proper attention early enough in the process.
We often get brought in at the last minute (you know, after the home inspection when there are only a few weeks left before closing!) and are called upon to make miracles happen. Many times we can, but not without a ton of stress and headache and a little bit of luck on our side (good weather, the stars align, reasonable sellers, etc.).
Trust us when we say we want to help you with every issue that comes up, so it's important we work together to maximize our opportunities for success!
If you learn anything about Sky Manor from this, it's that we take a very active approach with our real estate partners and their clients.
Questions you should frequently be asking your sellers
You don't need to become a roofing expert, but asking a few key questions can help you uncover potential concerns and get ahead of the inspection!
We understand disclosure and what it means for your listings. We also have seen what happens when blind eyes were turned, issues didn't get properly addressed, and the aftermath that followed.
So, if you want to alleviate as much headache as possible, here are a few questions you can and should ask your sellers about the roof:
The roof is too important of a safety concern to make any assumptions. If any red flags pop up after asking these questions, get in touch with us so we can take a look at it for you.
Side note: your home inspector will likely refer you to a licensed roofer anyhow, so you can get ahead of this by calling us out ASAP instead of waiting until it becomes a fire drill!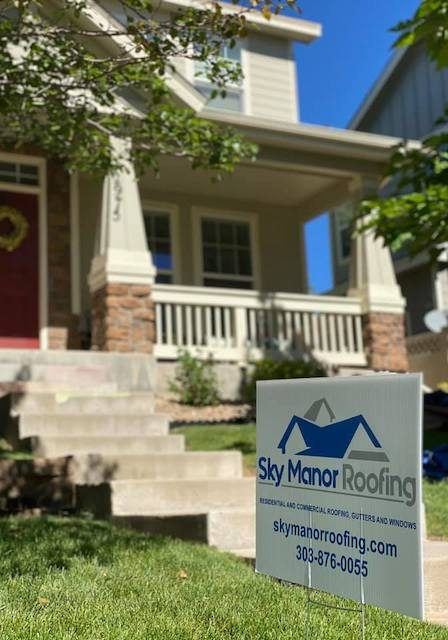 What about bids? Do you provide those?
QUICK QUOTES
We've been doing this long enough to know that most of our bids get used for one thing: to negotiate the sales price.
We get it and are happy to help you, but in order to be respectful of everyone's time, we offer to provide what we call a Quick Quote.
A QQ is a rough estimate of the cost. Often times this is all you need to negotiate a contract. A full, detailed estimate takes a good amount of time to put together, so if a QQ will suffice, that's a win-win for everyone!
We can provide these on both roof AND window replacements!
Inspection Reports & Roof Certs
The big question we get asked all the time by Realtors is, "Do you do roof certs?"
The short answer is, we do, but not every roof will qualify.
We take into consideration the following:
Age of the roof
Current roof condition
Maintenance concerns
Storm damage presence
We are happy to provide a condition report for each inspection. This gives a brief overview of what we observed, what needs to be addressed (if anything), and remaining life of the roof in our opinion.
Condition reports are not a warranty or assumption of liability, but these usually suffice for buyers and/or loan companies.
If there are small repairs to be done, we will also include the cost for that.
Schedule your inspection with us!
Full roof and window replacements are definitely our bread and butter, but we recognize that your clients may have other needs. We generally can take care of anything on the exterior of the home and have been involved in installing roofs on custom builds (large community developments are not part of our business strategy at this time).
For interior remodeling, we can refer you and your clients to some awesome companies!
Concerned about hail? Check this out!
The last roof you'll ever need
F-Wave Synthetic Shingles
Living in Colorado, we experience some extreme weather in the spring and summer. Hail and wildfires cause major damage to homes. A new product has entered the market that not only looks incredible, but it also is the most protective product out there!
F-Wave, a technology company, has developed their new synthetic shingles to withstand even the largest hail. It's also virtually fire proof, so it's a must-have for homes in the foothills/mountain areas.
(The video above is from our installs)
Get our Storm Data Report and stay ahead of the game!
We watch the weather so you don't have to!
Spring and summer in Colorado are notorious for hail storms. We watch the weather closely during this time of year and want to keep you informed in case one of your listings or contracts happens to be in the affected area.
We send out these reports showing the areas with reported storm damage so you can see if you have any properties around there that you need us to check on.
It's also a great opportunity to reach out to your past clients and see if they were hit with hail and need a trusted roofer. This is a great reason to keep in touch!
To receive these reports going forward, enter your information into the form below.
Fill out this form to receive our storm data reports
Storm Data Tracker Sign Up