The Last Roof You'll Ever Need!
If you're tired of replacing your roof every time there's a hail storm, we have the solution. F-Wave's new REVIA premium synthetic residential roofing shingles were designed to be the strongest roofing product on the market. They'll add value to your home from both curb appeal and durability, PLUS you can get a huge discount on your insurance premiums! 
Asphalt shingle make up the vast majority of roofs in Colorado. They range from the standard, ultra affordable 30-year architectural design to the premium woodshake-look triple-laminates. 
Class 4 (impact resistant) versions are available for most of the designs and is highly recommended. We prefer both Atlas Roofing and GAF shingle manufacturers as they provide the highest quality materials, support, and warranties. However, we can absolutely install any of the major brands, if so desired. 
Tile Roofing - Concrete and Clay
Tile is the gold standard of roofing products. Not only does it look high-end that will enhance your home, but it out performs many of its more expensive counterparts. Tile comes in many different styles and colors. You can go with the super affordable concrete tile or the premium custom-made clay tile. There are many advantages to having tile on your roof besides the incredible look including resistance to hail AND helps keep the heat out of your attic!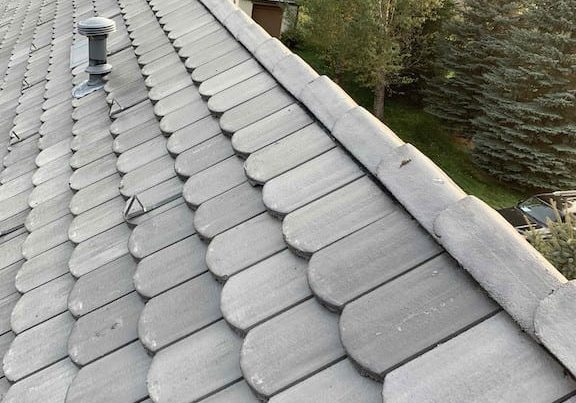 We offer a wide selection of metal roofing products from standing seam, corrugated, and stone-coated steel. Metal is a great option for both accent roofs and for the whole house. Its durable and stylish and comes in many different colors to suit your home's look. We have a highly skilled metal crew who will make your roof water tight and look crisp and clean! 
Need a New Roof or Windows?
QUALITY, EFFICIENCY AND PROFESSIONALISM